Christchurch Motel Read more
ASURE Bush Inn Court Motel is situated on the corner of Main South Road, near Church Corner, Upper Riccarton, Christchurch
This quality motel offers first class accommodation for corporates conducting business in Christchurch. It is ideal for families or small groups wanting a modern spacious motel accommodation option close to all that Christchurch has to offer.
Select your accommodation from our range of well appointed studio units, access units, 1 and 2 bedroom units (some with spa baths)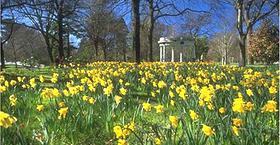 Christchurch City, NZ is fast becoming an exciting and vibrant city. New buildings are now emerging and there is a definite feel of growth and energy as the city rebuilds itself after the quakes of 2010 - 2011. As the city re-develops there are still many exciting events being held in and around the city.
Plan a weekend to the annual Ellerslie International Flower show every Autumn, or head down to Christchurch for The New Zealand Cup and Show week, held in November ever year.
Witness first hand the re-birth of one of NZ's biggest cities.
Your hosts Sheen and Alex extend to you a very warm welcome to ASURE Bush Inn Court Motel and to the Garden City of Christchurch.
They offer quality motel accommodation conveniently located 7-8 minutes from the Airport and 10-12 minutes to Christchurch City Centre.
They pride themselves in making your stay an enjoyable and memorable experience
ASURE Nationwide Loyality Programme, stay 9 nights at 3 ASURE properties, and receive $100.00 off your 10th Stay